Your Complete Risk Management System
Perform industry leading Fire Risk Assessments, Regular Checks and Surveys on site with our app. Produce beautiful, comprehensive and concise reports. Delegate, manage and sign-off remedial actions with our powerful dashboard and task manager.
See What We Have To Offer You or Request A Demo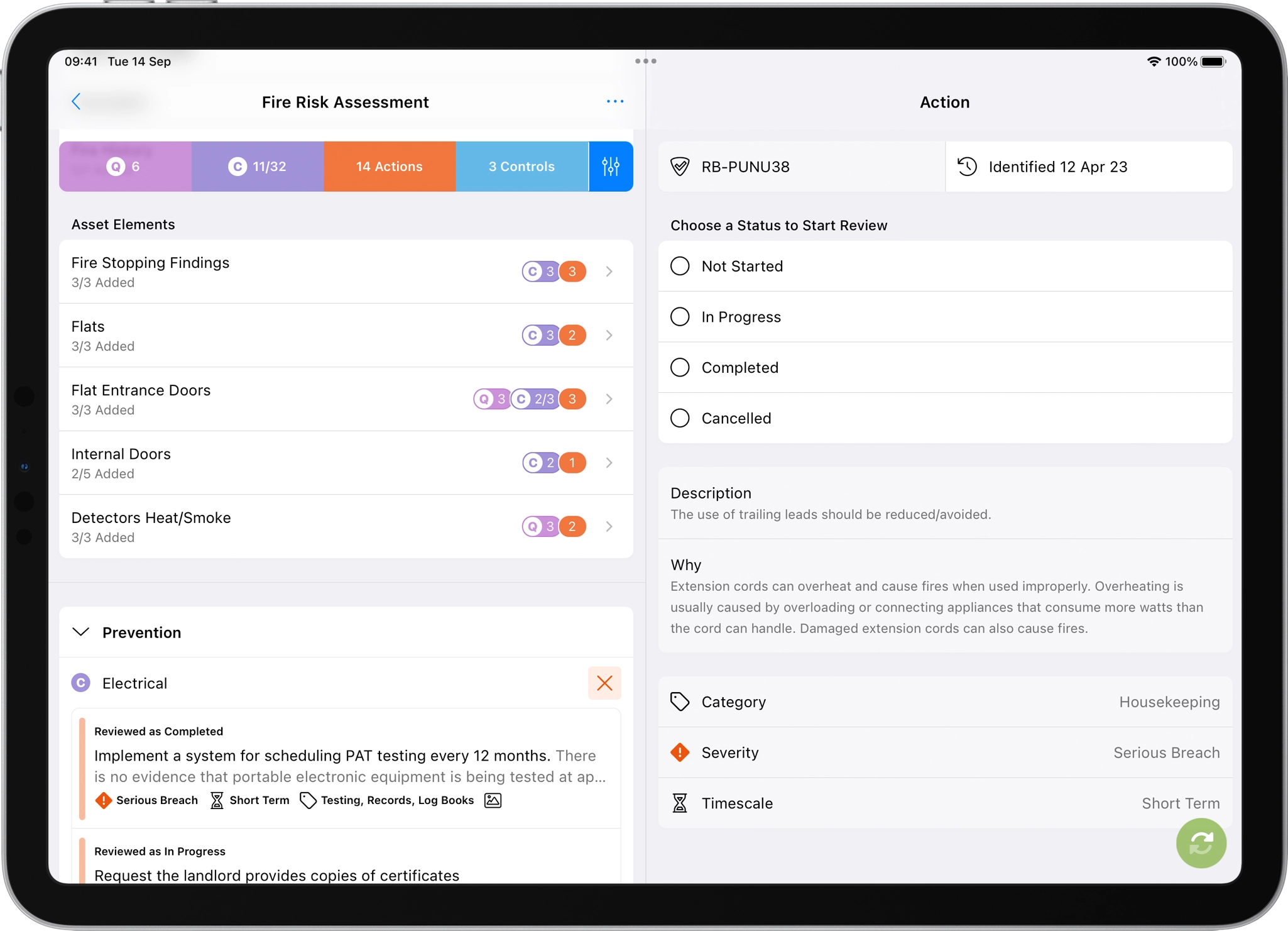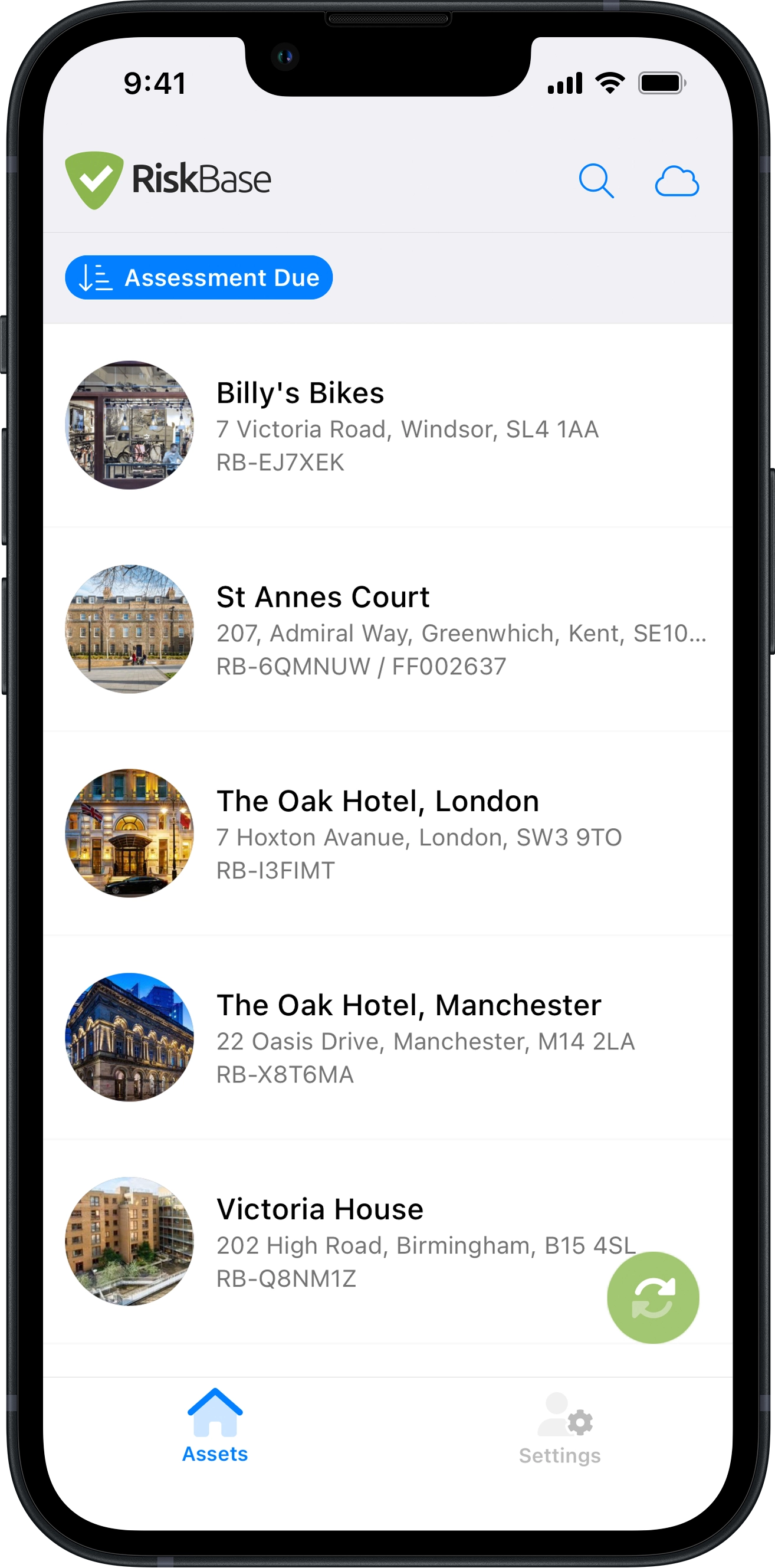 Housing Associations & Councils
Ensure your Fire Prevention Strategies, Protection Systems and Management of your buildings are adequate, suitably maintained and regularly reviewed.
Assess
Collect and hold up-to-date findings on all your properties. Identify and prioritize remedial actions.
Report
Combine data from FRAs, Site Visits; Door, Compartmentation and External Wall surveys in reports detailing existing measures and recommendations to improve fire safety.
Dashboard
Prioritise and manage the maintenance tasks, upgrades and improvements across your property portfolio.
Live Data
Findings continue to update even after assessments are approved. The Status of works carried out is shown in the task manager and on reports.
Re-Assess
Subsequent assessments maintain the golden thread, showing assessors building information, fire history, outstanding actions and task progress.
Safety Case /
Resident Engagment
With all this data, RiskBase can write your buildings Safety Cases and implement your Resident Engagement.