Block Managers
RiskBase streamlines and simplifies some of the headaches around fire safety and regulatory compliance for block managers.
Fastest door check / survey app on the market. See door inspections in action
All other FSER inspections in one tool
Use your staff, or existing consultants
Manage all remedial actions in a single dashboard
Automatically produce annotated floorplans / SIB docs
Resident engagement portal
Golden thread / asset management / integration with existing tools
We can help you navigate what's now a complex regulatory landscape.
Book a 20 minute demo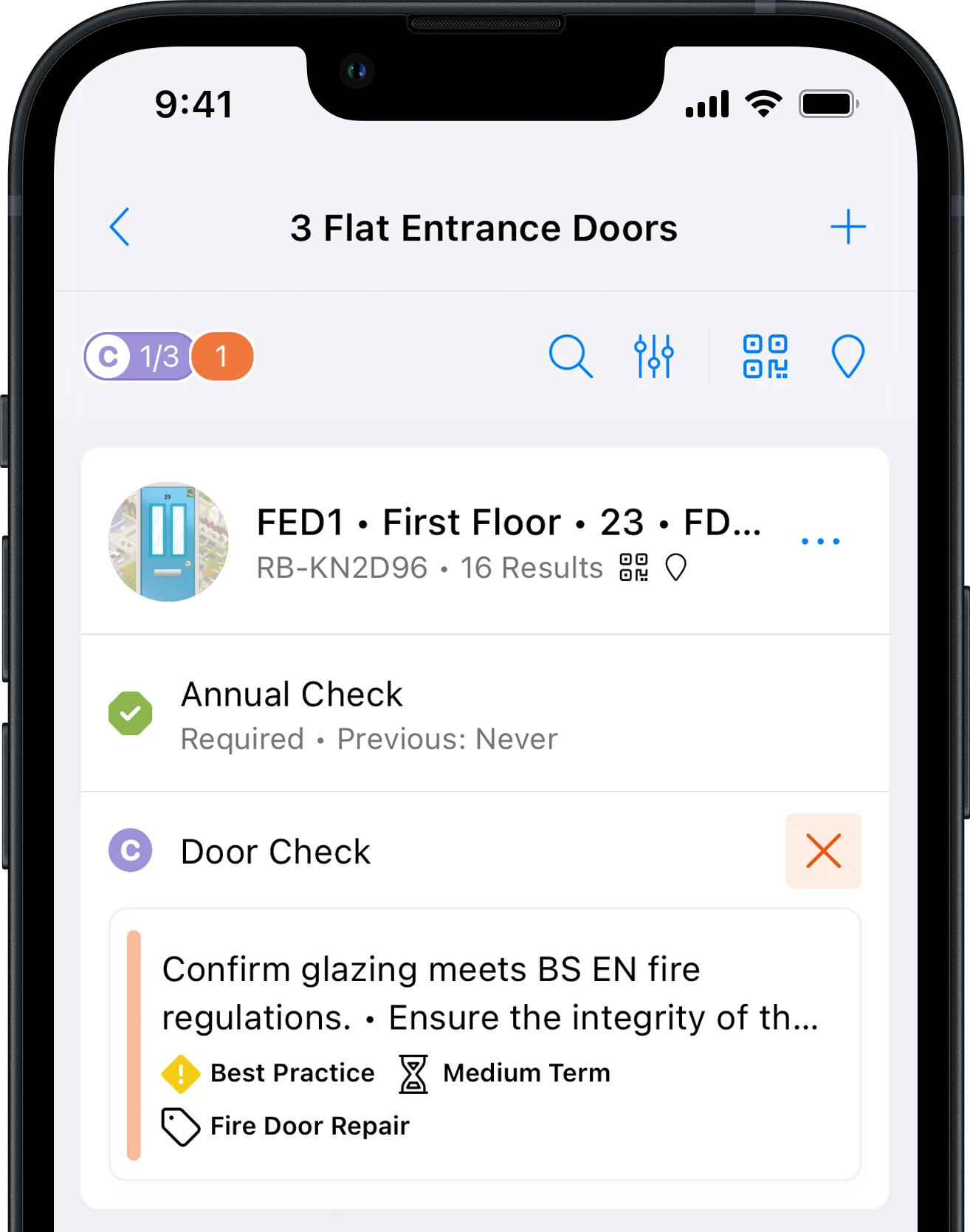 Fire Consultants
Become a partner of RiskBase and perform industry leading Fire Risk Assessments, Door Inspections, Compartmentation Surveys and External Wall Surveys, on site with our app. Produce beautiful, comprehensive and concise reports.
Book a Demo