Task Manager
View, update and sign-off tasks assigned to you.
Get status updates and see who's working on what.
Plan, contribute and communicate in one place with your team.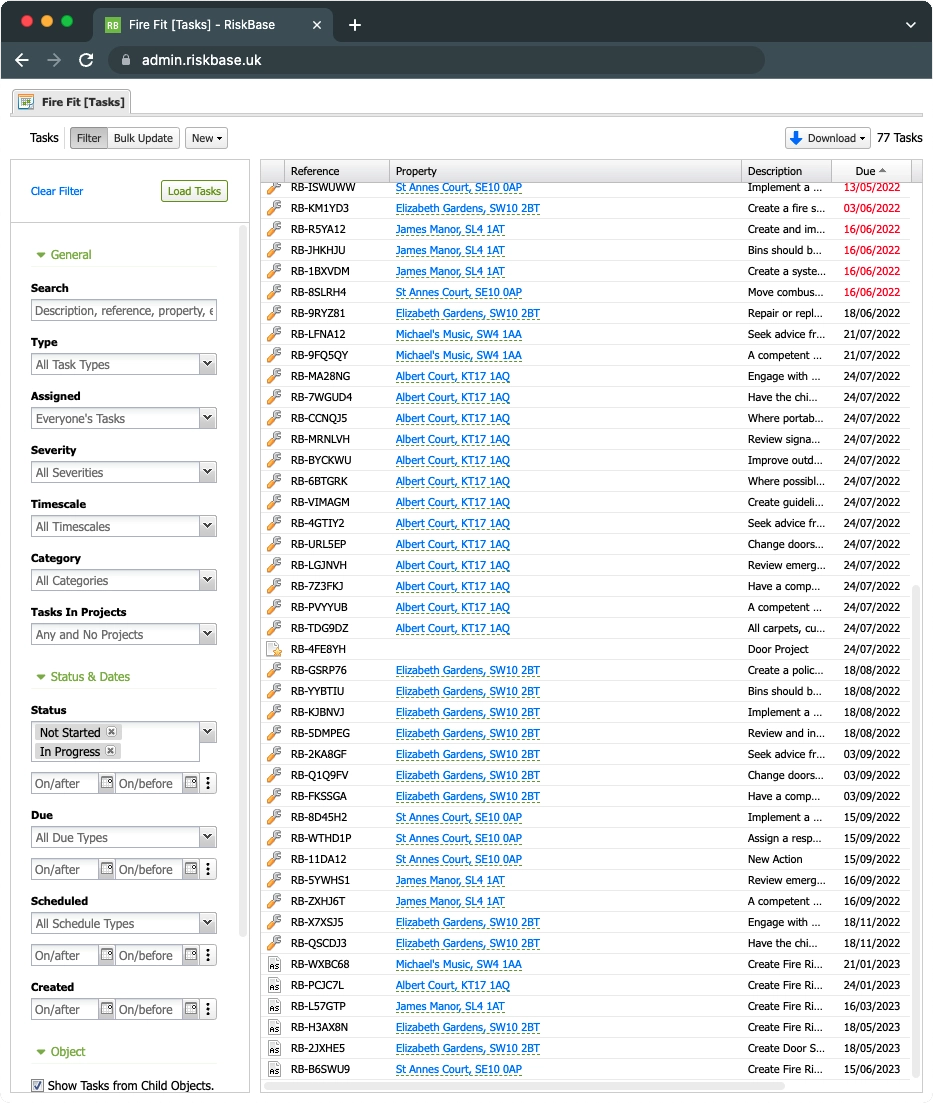 Collaborate
An assessment is approved
Task created
Responsible person assigned
Your entire organisation is kept in the loop at every stage.
Delegate
Define user's roles and responsibilities, and RiskBase will do the delegating for you.
Automate
Assessment scheduling
Task assigning
Email notifications
Risk rating
Priority scoring
and more
RiskBase Templates
We've laboured over the structure and content of template assessments.
Start with one of ours
Take our lead
Assessment Builder
Build comprehensive templates and become a risk assessing machine.
Write questions, include descriptions and prompts; programme control measures, actions and more, with our intuitive assessment builder.
User Groups
Define user's roles; access to properties, features and functionality.
admin, assessor, task manager, contractor, etc.
Teams
Allocate responsibility for tasks, establish who get's assigned for what.
Data Import & Export
From detailed CSVs to concise PDFs, we've got you covered.
Dashboard
Interactive dashboards allow everyone to quickly analyse the real-time data.
Customise the dashboard to see the things that matter to you.
Email Notifications
Trigger email reports, task reminders; include completed surveys and assessments.
Subscribe individuals, teams, groups and even people outside of your organisation.